As more cost effective and measurable ways of reaching customers continues to grow, an old favourite is making its way back to the fore.
Direct mail may seem like old hat, but changes in technology coupled with fewer leaflets and letters being sent, the ability to stand out from the crowd is an appealing proposition for many.
Just like generic mass emails have been pushed aside in favour of personalised, behaviour-based communications, direct mail could fall foul of the mass produced emails that fail to resonate with your audience, and lead to wastage in your marketing budget.
So, the question is how can you make a piece of direct mail truly personalised, so that the recipient knew at a glance that the piece was absolutely for them and them alone?
The Answer: Dynamically Generated Artwork for Direct Mail.
Going beyond putting someone's name on the front of a piece of mail, which can be easily ignored or forgotten, we put a piece of artwork, which is unique and recogniseable to the recipient, on a piece of mail, making it almost impossible to ignore.
Here's a prime a example of where we took a company's front page of their website and put it on a postcard.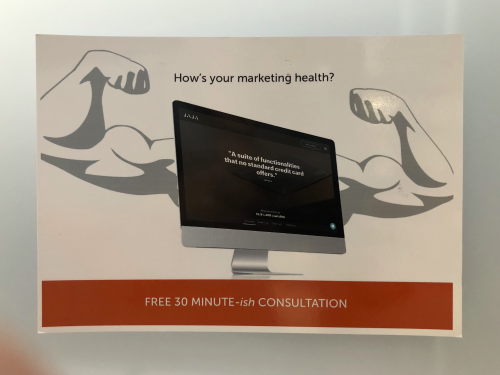 These were produced on mass, but with each postcard having the recipient's own website. This is done through a combination of tools at our disposable, including our marketing automation and CRM system, which allows us to tap in and access your database of contacts. We are able to carry out the process from concept through to delivery.
If you would like to create direct mail that is truly unique and unmissable, get in touch with us today to find out more.