There are an increasing number of social media tools out there that help you schedule posts and monitor conversations, such as Hootsuite and Buffer, but what about creating automations based on user interaction? That's where SharpSpring Social comes in. SharpSpring Social combines the ability to schedule and monitor your social posts with SharpSpring's powerful existing automation engine to create follow-up actions, truly turning social media into the lead generation channel you always wanted it to be, increasing the chances of converting your prospects into sales.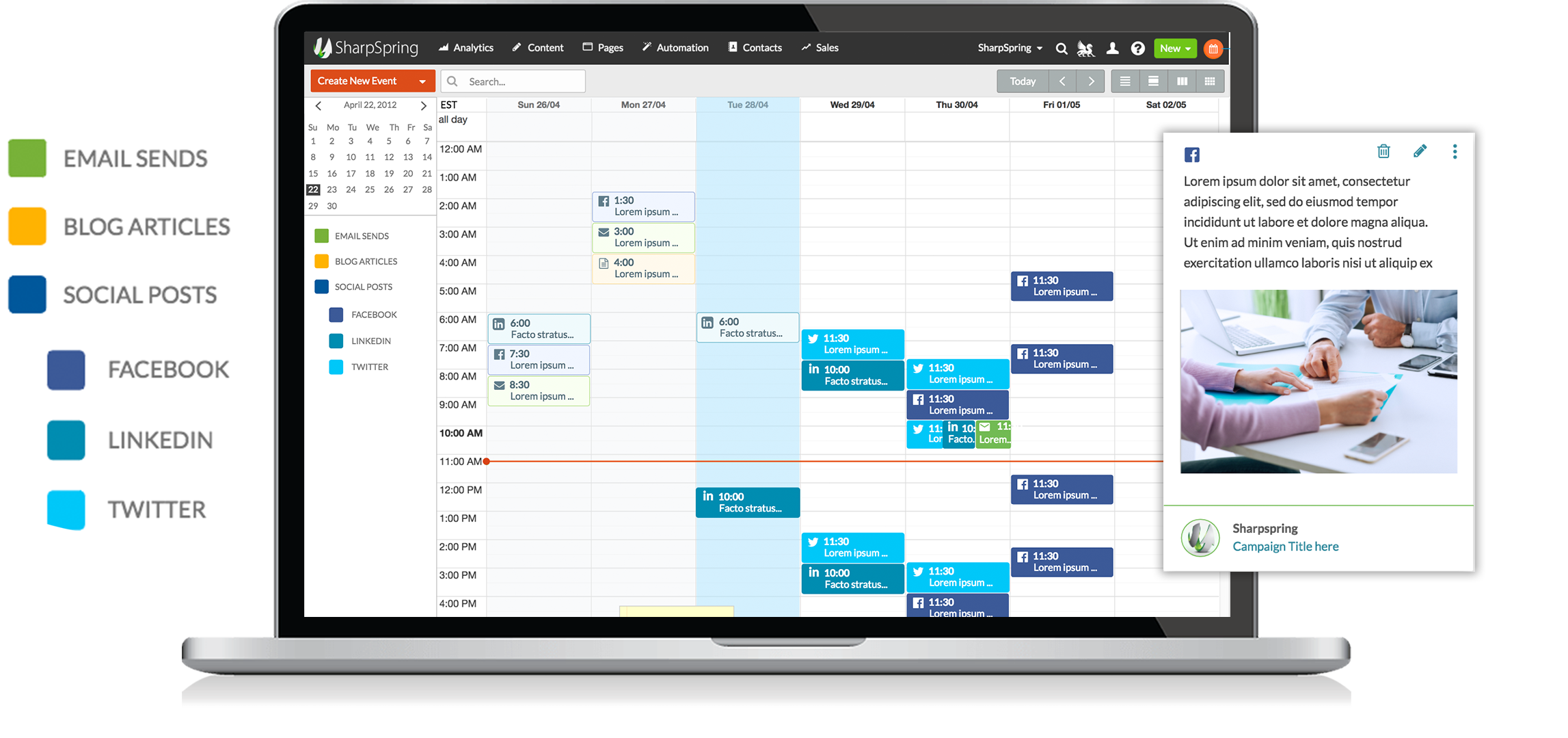 Post directly to LinkedIn, Facebook & Twitter
SharpSpring Social lets you connect directly to your LinkedIn, Facebook & Twitter profiles and view all activity in one place. You can schedule posts to these profiles, enabling you to create a collection of updates and schedule them to go out at the times they will have the most impact. Furthermore, if you have your links set up correctly, it will pull through the metadata and display your posts in a social friendly format, including the image, headline and description of your article. Alternatively, you can upload your own image which will override the metadata.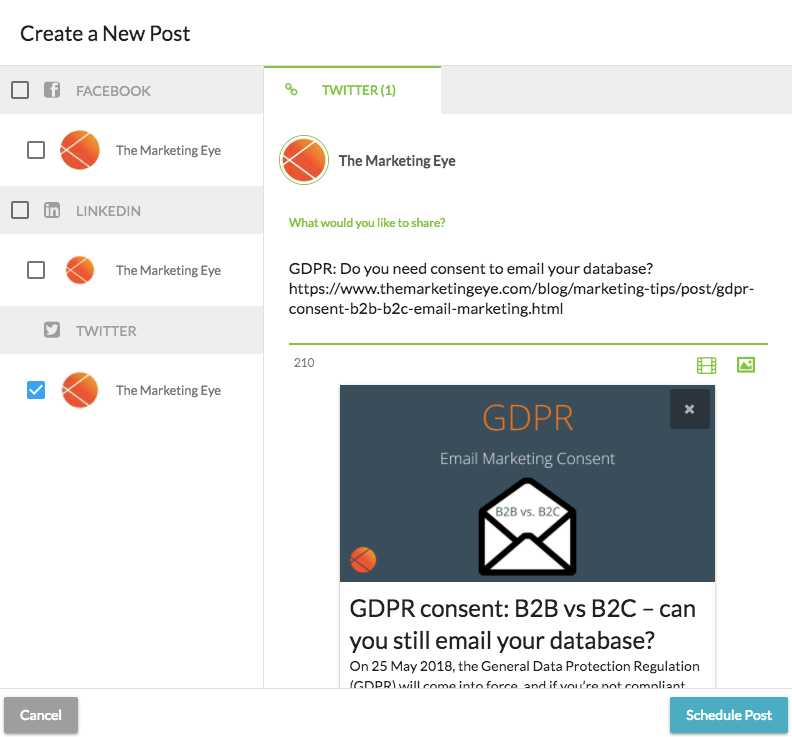 Monitor your social media feeds with Social Listening
By connecting your social media accounts to SharpSpring, you can see your posts without having to leave the platform. The feeds are also customisable, so you can create one feed to monitor your updates and another feed to monitor your timeline.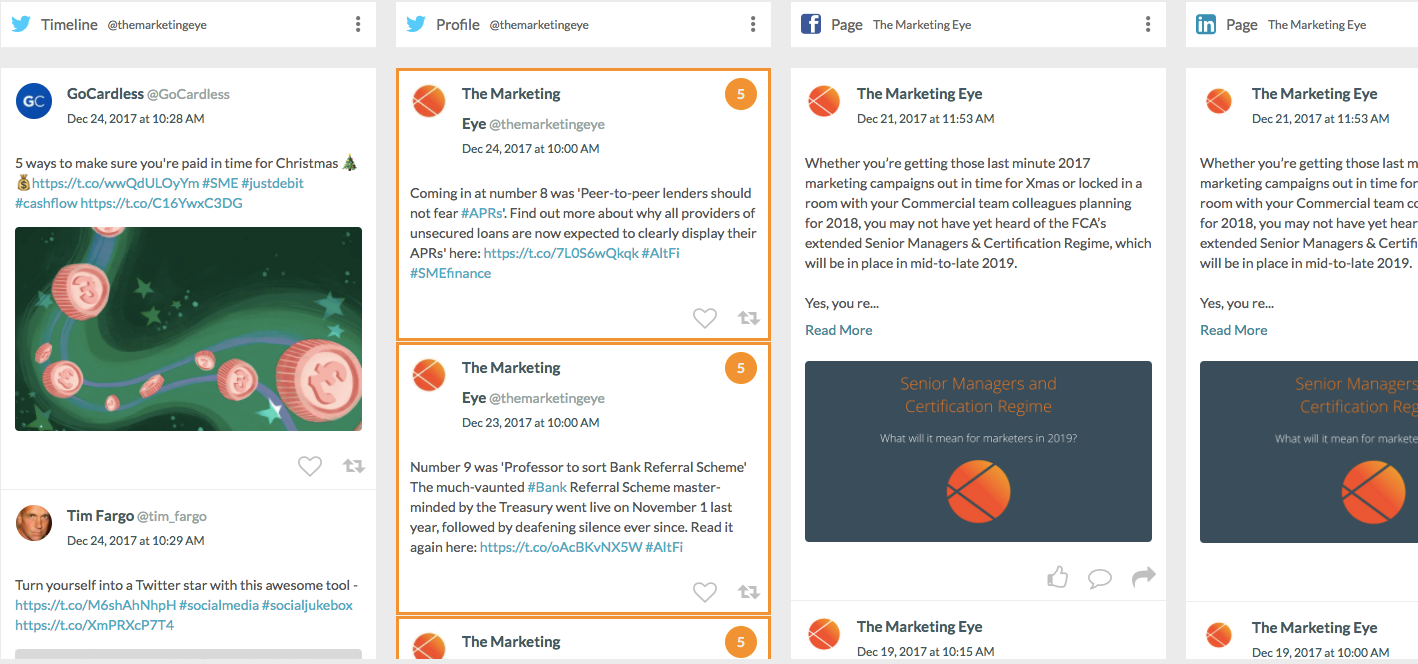 View your social posts in the Content Calendar
SharpSpring's Content Calendar is great for getting an overview of the social media posts you're publishing. It also includes emails and blog articles, allowing you to see all of your campaigns in one place. This is where SharpSpring Social is more powerful than social media only tools because you get a bird's eye view of all of your content and saves you having to keep multiple content calendars.
The Content Calendar is also visible to all users, so if anyone else in your team needs to post an update or send an email, they can quickly check to see if there is already content going out and schedule their own posts without unnecessary conflicts.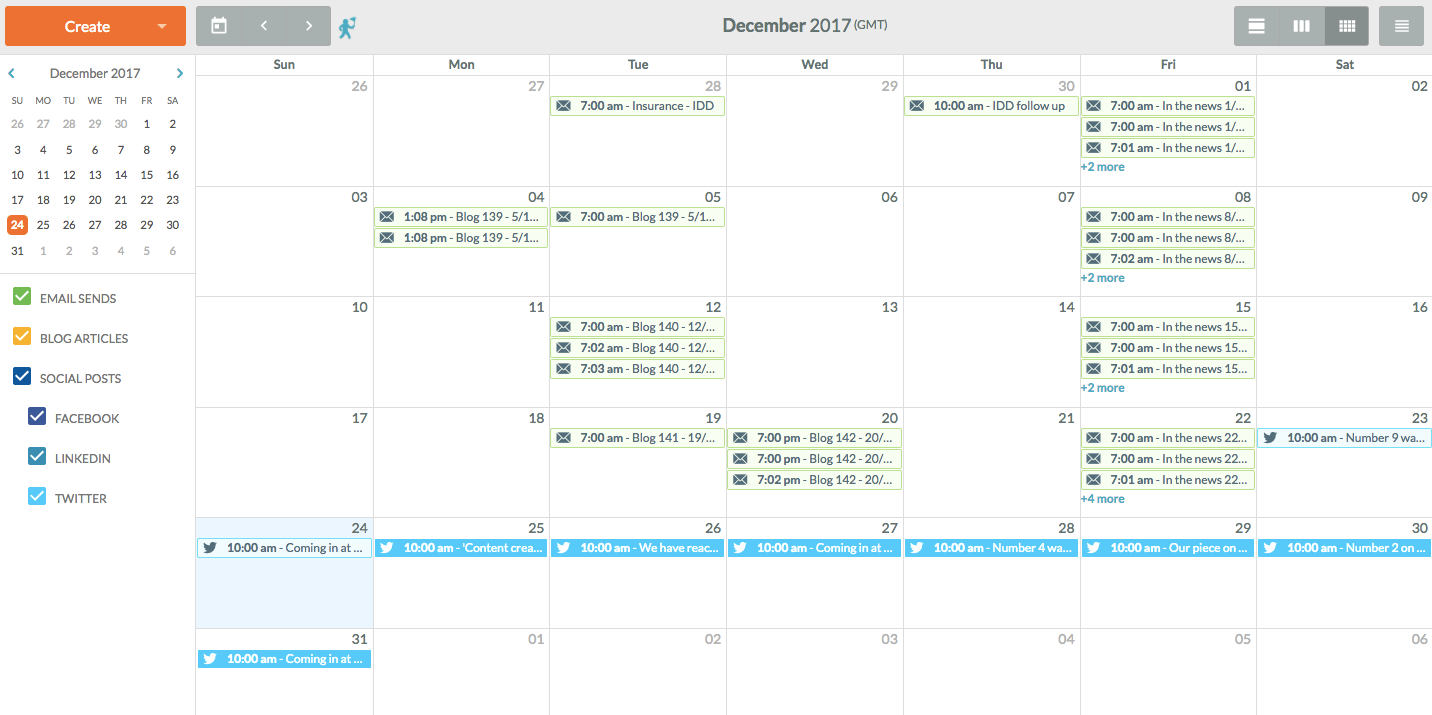 Automations and lead scoring
This is where SharpSpring Social really comes into its own; combining your social media activity with the power of marketing automation.
You can now assign lead scores to contacts who interact with your content on social media, and see this activity in their 'Life of the Lead'. The ability to include social media as part of your lead scoring activities, means a lead that you previously thought had gone cold, is actually alive and well. For example, a lead may no longer be interacting with your emails, but they are an avid social media follower. If they're interacting with your social media content as well as emails and blog content, this will further add to their lead score and is a great indication to your sales team that they are worth a call.
SharpSpring Social adds to your list of automation options, by giving you the ability to trigger an action when a lead interacts with one your social accounts, including retweets, replies, mentions, comments or likes. From here, you could send a follow-up email, notify a lead owner or choose from one of the 15 other automation options: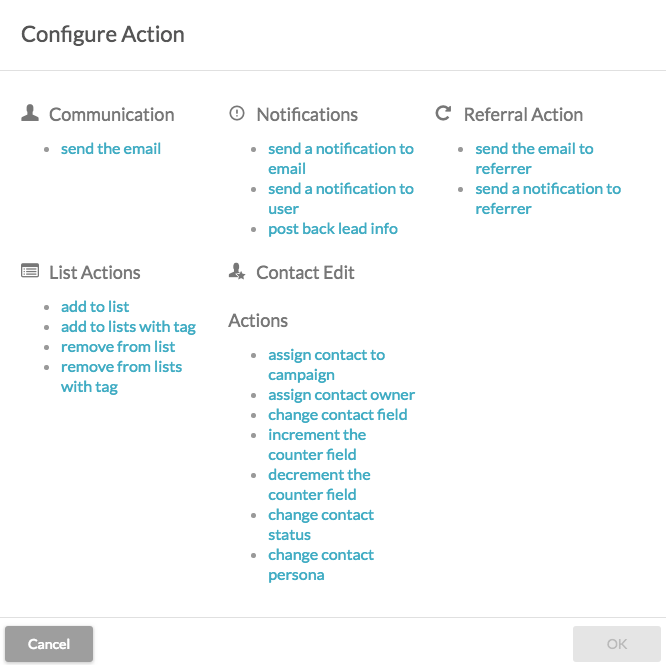 If that wasn't enough, you can also associate your social media posts with your campaigns and use specific links created in the Media Center to tell you exactly what types of posts your leads are interacting with. This will allow you to create more personalised automations and gain a more in-depth picture of how effective your campaigns are.
Of course, there's nothing like seeing the real thing in action. We'd love to talk you through it in more detail. If you'd like to see SharpSpring Social in action, book a free demo with one of our marketing automation experts.