Between them, the 'Big Four' banks have reportedly closed around 1,700 branches across the UK over the past five years. Furthermore, they have made no secret of the fact that their customers can expect more of the same in future, all in the name of greater efficiency and cutting costs.
The 'Campaign for Community Banking Service' (CCBS) estimates that there are now 1,500 communities across the UK without a bank of any kind. Viewed alongside the closure of Post Offices, many households in rural communities are faced with real problems, not all of which can be resolved by the Internet. Neobanks might be all the rage for a younger generation, but there are still plenty of people around who value the opportunity to talk face-to-face with somebody, especially when it comes to personal financial matters.
This might explain why some of the 'Challenger' banks have been trying to establish a presence on the High Street – Metro Bank, for example, now has over 40 branches.
We know for certain it is the view of Folk2Folk, a peer-to-peer business lender which has set its sights on opening seven new branches around the country during 2017. With its origins and basecamp in Launceston in Cornwall, the company has opened a second branch in Tewkesbury, Gloucestershire, and has its third earmarked for Harrogate in Yorkshire. With £124m lent since starting in 2013, Folk2Folk has already made 4000 business loans through 800 investors and is hoping to deliver £1bn of secured business lending by 2020 – it would seem the founders have spotted a gap in the market.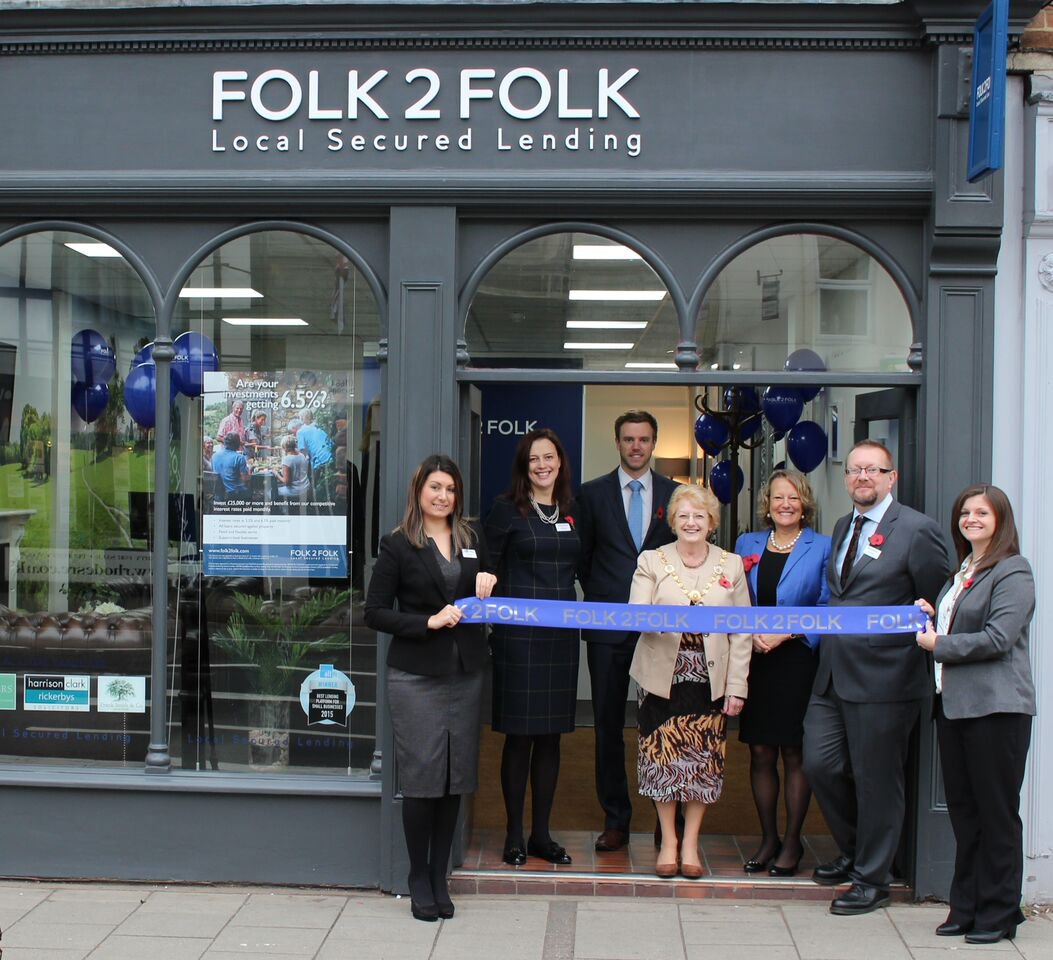 The company tells us that the strategy of concentrating on Market Towns is based on the belief that these are usually close-knit communities, where faces are familiar and personal knowledge can sometimes stretch back generations. All lending is secured against land or property (excluding the family residence) and many of the borrowers to date have been farmers or others engaged in agriculture, manufacturing, food and drink or hospitality.
Loans are interest-only, so each borrower must have a viable exit plan which shows how they intend to repay the capital. Financial due diligence plays a large part in the process, but great store is also set by the opinions of local professional firms, such as solicitors, accountants and even banks who can vouch for the applicant based on personal experience or local knowledge. Character and reputation rank alongside a financial track record.
Lenders too tend to be drawn from the community who often want to know that their investment (minimum £25k) is going to benefit a business or someone in the local area. They usually fall within the High Net Worth bracket so will know the local lawyers, accountants and bankers, as well as members of the local business community. They may even know the borrower personally.
Folk2Folk is setting up local 'Legal Panels' made up of solicitors who have the opportunity to generate a revenue stream for themselves by handling some of the paperwork associated with the property transactions.
All of these factors point towards why Folk2Folk believes that a physical presence on the High Street is a better and more cost-effective way of attracting lenders and borrowers than, say, above-the-line advertising. The approach is aimed squarely at people who value old-style customer service and prefer to come to an office to discuss the various options face-to-face and in private rather than transact business purely via the internet.
Ironically, those who seek to either borrow or lend still have to register and do so via the Folk2Folk website, although a spokesperson tells us that a member of the company's customer service staff will always be happy to help them through the process in the comfort of a branch office: it's the sort of relationship that banks used to have with their customers.
In our recent post on Challenger brands, we described 'The Enlightened Zagger', a brand that zaggs while everyone else ziggs. Folk2Folk shows us that Challenger status can just as well be achieved by a return to traditional values as it can with cutting-edge technology.