Peer-to-peer lending has reached a significant milestone since Zopa launched the world's first P2P platform in 2005. Over £10 billion has been cumulatively lent across 23 UK P2P platforms.
In the first half of 2017 alone, over £2bn was invested through P2P; a result of the diverse range of products available on the P2P market. The industry was kick-started by self-directed retail investors and still, in large, is dominated by retail investors taking advantage of the many benefits that P2P affords.
In celebration of the asset class reaching £10bn cumulative total lent since 2005, Orca, an independent data, research and analysis provider for the P2P industry, has created an infographic to highlight how the industry of P2P, and alternative lending more broadly, has grown and evolved in the past decade.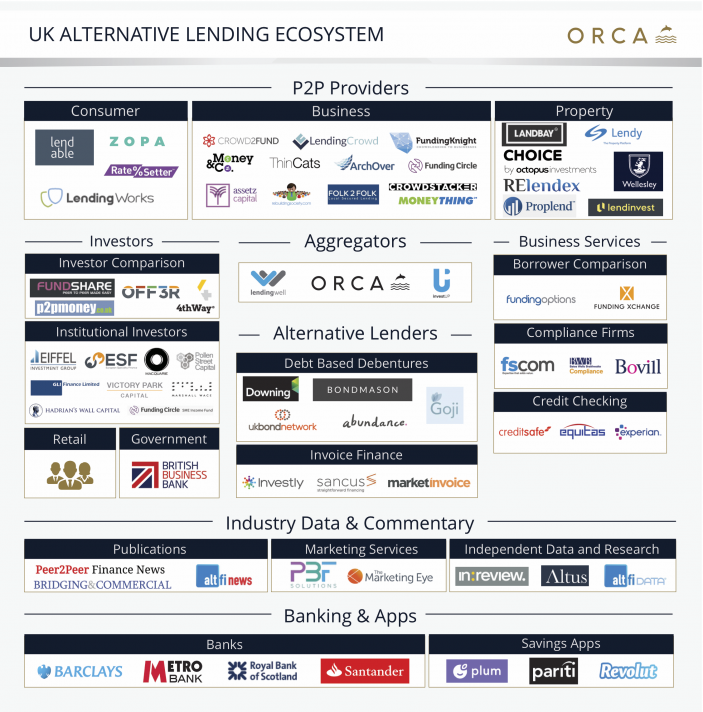 Orca CEO, Iain Niblock, explains:
"P2P is a growing industry, underpinned by the innovative platforms which span consumer, business and real-estate lending. Add aggregators; marketing services; data and research businesses; news outlets; banking and apps; and more into the mix, and you have an established industry ready for widespread adoption. The ecosystem required to support the industry is growing with lending volumes"