I recently attended the SharpSpring Global Summit where the world's fastest growing marketing automation platform introduced three brand new features. The new features help bring SharpSpring in line with some of the biggest names in the industry, including HubSpot, Marketo & Pardot, but at a fraction of the cost.
So, what are the three new features I here you ask. Let's take a look:
The first thing revealed at the summit was a landing page builder, designed to make running bespoke campaigns easier. The landing page builder has been designed with the novice in mind. It uses an easy to master WYSIWYG editor, which means no coding skills needed. There are also hundreds of landing page templates already available, making getting started that much easier. The big benefit for SharpSpring users is that it incorporates all the fundamentals that already exist within the platform. The SharpSpring tracking code is automatically added to the landing pages and you can easily drop in your forms for capturing leads. Oh, and just in case you are wondering, the landing pages are optimised for mobile devices. Lovely stuff!
The second new feature is the introduction of a blog builder. We all appreciate the importance of a good and well maintained blog, and SharpSpring has just made this process easier. You can manage and publish blog posts right within the SharpSpring platform. Much like the landing page builder, it takes advantage of existing SharpSpring features by allowing you to include forms in your posts and integrates with the RSS feature. The RSS feature will allow you to send out automated emails when a new blog post has been added.
The third feature is pretty exciting: Dynamic web pages. Making use of the landing page builder and the data already stored in your SharpSpring account, you can display bespoke content for individual contacts in your database. For example, a peer-to-peer lending platform offering loans to companies in a wide range of sectors, could have a single landing page that displays a different image depending on what sector the contact who visits the page is in. This feature will also be making its way to emails as well and will be available from early July.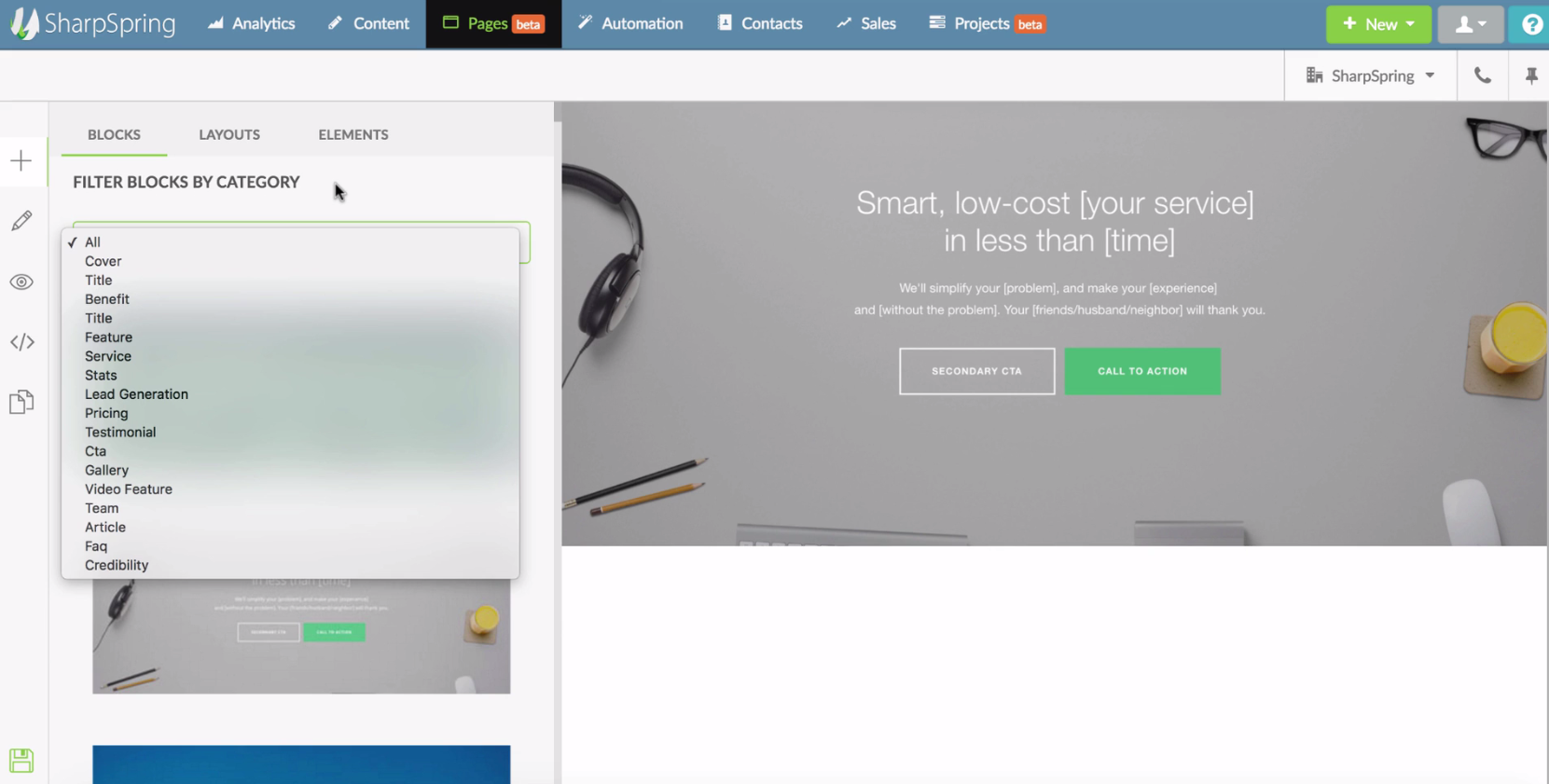 These features have further enhanced the already powerful SharpSpring proposition. With SharpSpring 1/10th the cost of HubSpot, and now boasting these three valuable additions, it is helping more and more businesses get on the marketing automation ladder. As a SharpSpring partner, The Marketing Eye is well versed at helping clients get the most out of the platform. If you would like to take advantage of these new features and all of the other features that SharpSpring has to offer, why not get in touch with us today.